Seven things you can do to get boys reading in your classroom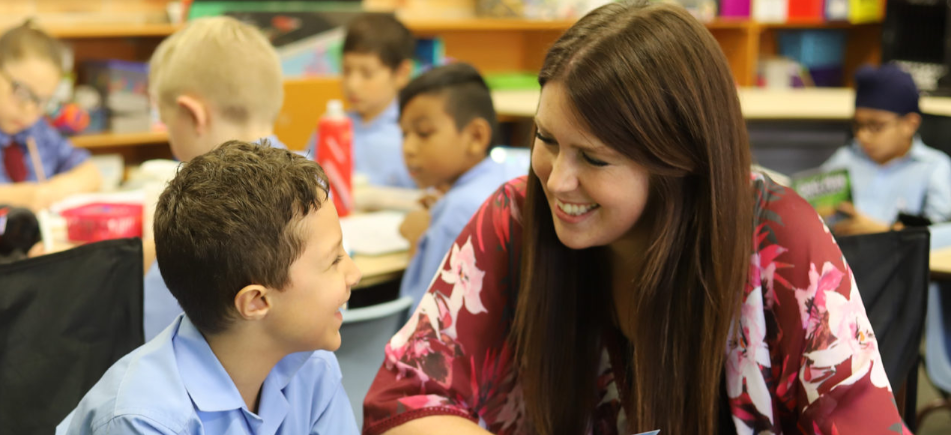 It's a challenge for teachers to get their students excited about reading.  Yet strong reading skills are a crucial component for success.  If you have boys who are struggling with reading (or who are disengaged or even require extension) try a few of these easy-to-implement ideas in your classroom.  The results may surprise you!
1)  Start a boys book club
Let the members choose books that they will all read.  Encourage boys to share their favourite books with each other.  Food can be a winner here so plan to have snacks! Allow time for discussion and design an activity that relates to the book.
2)  Make boys "reading pros"
Placing them in the role of "reading pro" will give them a boost in their reading confidence, and provides role models for the younger boys in the school.  Try inviting the boys to assist in the library shelving books, helping other students to find books or putting forward ideas to the librarian for new books.
3)  Get coaches and other popular staff on board
Enlist the help of your colleagues.  Ask coaches and other popular staff to visit your classroom and give brief talks, promoting books that could be of interest to your students.  Consider recruiting pupils from older grades or local university students to come into your classroom to share their favourite books or even read to younger students.
4)  Host a monthly themed workshop
Organise a monthly reading program that appeals to a variety of interests.  Hosting a themed workshop or "ask an expert" event can inspire boys to read and look for books for more information.  Ensure that you have related books available to boys before, at, and after each event.  Some ideas include: Under the stars, Insects, Underwater, Scales and Tails, Real Life Escapes/Survival Stories, Dangerous Jobs. 
A good one to start with might be a standup comedy show where a local comedian does a brief performance and is followed by boys telling some of the best jokes that they have found in a joke book.
Covid has shown us the value of connecting online so consider engaging with an expert via Zoom, Microsoft Teams or Google Hangout.
5)  Connect with dads and other male family members
We have to encourage male role models to let their sons "catch" them reading at home.  Males can read to young boys or read the same novel as older boys (this is invaluable if dad can do these two things!).  As a teacher you might want to provide guidelines for families to help them engage boys and give them suggestions such as reading aloud with them and asking questions about a shared book.
6)  The Crazy Professor game
Credit goes to Chris Rekstad for this unique, entertaining game that brings text to life.  Here are a few ideas:
Read orally with hysterical enthusiasm
Reread with dramatic hand gestures
Partner up with a super-stoked question-asker and  – answerer
Play 'Crazy Professor' and 'Eager Student' in a hyped-up overview of the text  (Click here for more information)
7)  Teacher Read-Aloud
Julie Adams of Adams Educational Consulting writes that teacher read alouds are, "perhaps one of the most effective methods for improving student fluency and comprehension as they allow students to witness what "expert" reading performed by the teacher looks like."
---
"The teacher is the expert in reading the text and models how a skilled reader reads using appropriate pacing and prosody (inflection)."
---
Playing an audiobook achieves similar results.  You may consider Shared Reading: here the students will follow along in their own books as the teacher reads.  This is another example of modelling fluency and a chance to pause to show comprehension strategies.
There are many online learning platforms.  Rarely are they focused on boys, their specific interests and how they learn.  Boys learn differently.  There is substantial research to support the learning difficulties boys encounter with literacy. Putting extra effort into creating enjoyable reading time with boys can help to close the reading achievement gap.
Contact us
Looking for a new literacy program for your class or school? Students from Year 3 to 9 wanting extra practice with their comprehension, spelling, grammar and punctuation can enrol in our program Literacy for Boys.
Want a literacy program that you can use at home?  Here is feedback from one of our parents:
"Your website is wonderful.  I am so glad that I discovered it.  Our two boys love the topics." (Amelia)
Feel free to contact us info@literacyforboys.com.au to enrol for a FREE 2-week trial.
Check out our blogs for more ideas and tips.
Helping boys close the reading gap
Comprehende? Helping kids 'get it': 6 Reading strategies for Teachers and Parents
Noticed gaps in your child's learning since remote learning? We offer the solution
Boys don't read enough: changing the non-reading mindset
How LFB is gaining real results in improving literacy
Boys Love LFB – Here's what they have to say!
Get boys reading in the digital age
Why write? Tips for reluctant writers
Brought to you by Tanya Grambower