New enquiry into adult literacy and its importance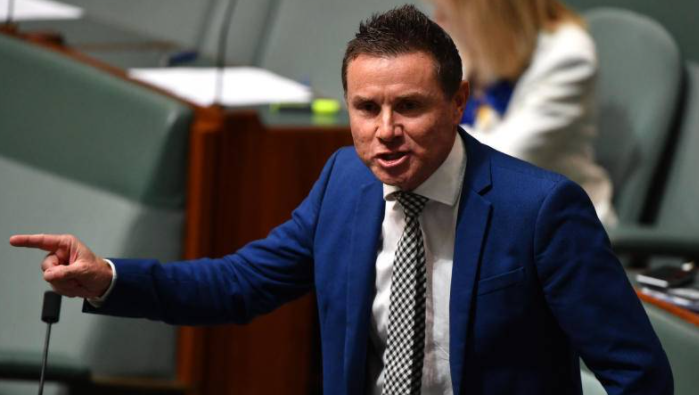 When children struggle to read, it can feel distressing in the moment for them and their families. The psychological effects of falling behind does leave an emotional mark, not to mention the impact of reading difficulties in seemingly unrelated subjects like math and science.
The more far-reaching impacts of low literacy paint a worrying picture. 
New enquiry released today
The House Standing Committee on Employment, Education and Training has today launched an inquiry into adult literacy and its importance.
Committee Chair, Mr Andrew Laming MP, said, "many adult Australians have poor literacy, numeracy and problem-solving skills and this may limit their ability to participate fully in employment, education and training, and social and civic life".
"The Committee's previous inquiry into remote education found that poor adult literacy can also negatively impact on children's participation and attainment in education," Mr Laming said.
The lifetime effects of poor literacy
The costs of illiteracy to the public stretches into the millions and millions of dollars – each and every year.  Effects include such things as lost tax revenue from very low incomes, special education classes, mental health concerns, and the criminal justice system (not surprisingly, about half of the prison inmates in most English-speaking countries are functionally illiterate).
Early intervention
The good news is that there is plenty of help available – and there's time to get it right!  Struggling readers CAN reach their potential, if they get the right help early on.
Literacy specialist and LFB Founder Tanya Grambower urges parents to trust their intuition, "I have listened to parent after parent tell me about feeling there was a problem earlier on, yet they were persuaded to discount their intuition and just wait and see. Later, when they learnt time is of the essence in developing reading skills, the parents regretted the lost months or years."
How can Literacy for Boys help at home or at school?
Our mission is to see every child read. comprehend and spell with confidence and accuracy, so that they never count themselves in the statistics around poor literacy. In fact, we believe that Literacy for Boys has the power to actually change these numbers forever.  See our outstanding results for improving literacy here.
Literacy for Boys is the only online program in the world that is targeted specifically at boys and how they learn. We developed material that boys love – this is our secret to achieving literacy gains. Worried that it's too late for your teenager?  Don't be – our program caters for boys up to 15 years (& it's been a huge hit in high schools!).  We improve their comprehension, spelling, grammar and punctuation – all the literacy areas are covered!
---
Success in literacy is the reason why we developed Literacy for Boys.  We love working with schools and parents to boost literacy skills.
---
Success stories…..
"Since implementing Literacy for Boys, I have had boys share their enjoyment of using the program spontaneously in conversation. Literacy for Boys is the only program I have used in my teaching career (14 years and counting) that has grammar and punctuation activities that match the reading comprehension as well a program which makes boys go back and fix their mistakes, halleluiah! They love it."   (Teneeka, Aquinas College)
"Literacy for Boys has totally engaged my son. The rewards built into the program keep him motivated and wanting to achieve more. Since he started using LFB we have noticed he is reading more and his spelling has improved."     (Tara)                                                                                                                                                                            
"My child just loves this program. We have spent money on a lot of other programs but he will use them for a little while and then loses interest. Now he begs us to stay up an extra hour at night so he can complete one more topic and climb up the Leaderboard."                     (Michelle)
"Thankyou!  Luca has blown me away with his confidence and commitment to the program. The ladder is an amazing tool and from the moment we found it, he was determined to progress up that ladder. He is now bringing his confidence across to maths as well and we are just in such a lovely place with his schooling at the moment and the changes are credited to your program. Thank you so much Tanya!"                                                    (Joanne)                                                                                                                                          
To learn more about improving your students' or son's literacy, contact us today info@literacyforboys.com.au. It's fun, engaging and gets results.
With new subscriptions, we are offering a FREE Spelling Assessment until April 2021.
Check out our blogs for more ideas and tips.
Boys Love LFB – Here's what they have to say!
Get boys reading in the digital age
Why write? Tips for reluctant writers
Brought to you by Tanya Grambower