Help! My Son Hates Reading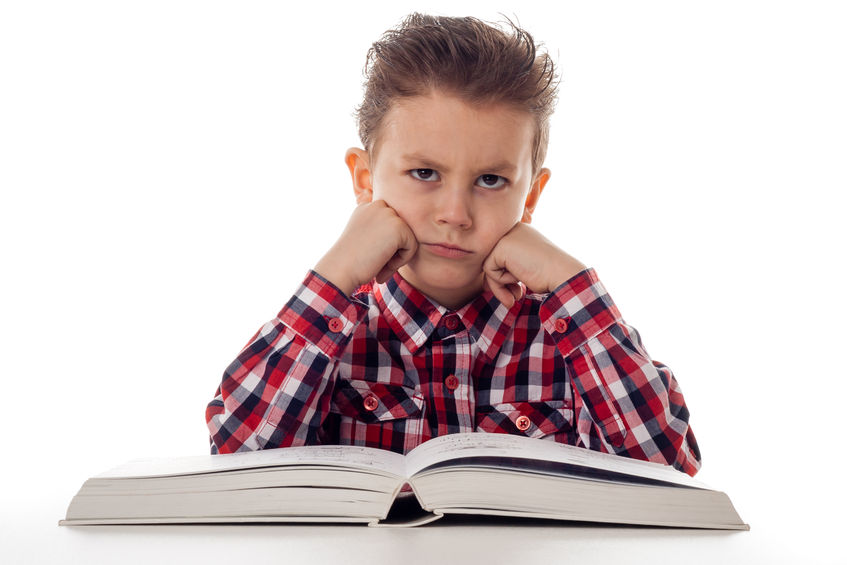 There may be all sorts of explanations as to your son hates reading.  BUT there are all sorts of ways you might help him to become a bookworm (or at least enjoy reading a book or two!)
Help! My Son Hates Reading
Some children take to reading with ease, consuming books like food – always hungry for more.  Other boys may not be as enthusiastic, but they'll happily read the latest release in a book series that they have enjoyed. Then there are the boys who do not enjoy books at all. These children can often be a cause for anxiety – essentially, because the enjoyment of reading makes learning easier.  So if your son doesn't like reading, let's try to work out why.
Reasons Boys Don't Like Reading
Your son could actually be afraid of reading because he thinks it's too hard and/or overwhelming.
Perhaps he hasn't found the right book/s that interests him.
You don't like reading – don't worry, it's not a criminal offence so don't feel guilty! But boys take cues from the adults around them.  Unwittingly, have you given the message that reading is boring or difficult?  Does your son see you enjoying reading a book?
Maybe he doesn't like 'made up' stories. Boys, and men, often don't 'get' fiction because it doesn't seem real to them.  So try non-fiction books – these might really inspire him!
Don't rule out that your son may have a reading problem.  In this instance, you can be sympathetic because no one likes doing something that is hard and frustrating.
How To Get Boys Reading
Remember that reading should be for fun and pleasure. Books can be compared to strawberries – as we eat this delicious fruit, we forget that strawberries are also very good for us.  Unlike, steamed pumpkin which we eat only because we know that we should.  So let your son read the books that he enjoys – not the ones that you think might improve his reading level.
Help your son to associate reading with feeling good. For example, finding a nice place and reading together is a terrific way to develop a love of books. Beware of an environment that is uncomfortable, stressful or has a sense of failure.
Consider the topics that your son enjoys. Yes, storybooks are valuable but so are non-fiction books about sports, hobbies (e.g. fishing, Lego), disgusting subjects and books with explanatory diagrams or pop up pages.  Don't forget magazines – these often lead on to reading books.
Build an environment where reading is valued, fun and a great choice – rather than the last option to please a teacher. Take the technology device out of the bedroom, turn off the tv well before bedtime and make time for reading.  Click on our list of 30 Days, 30 Ways to Read a book – handy ideas to motivate your son to read over the holidays!
Audiobooks have increased in both popularity and access. An article written by the AASL (American Association of School Librarians) in 2013 has cited the positive effects of using audiobooks with struggling readers. They allow boys to hear stories that might be too long or advanced for them to read on their own.
Patience & Persistence is the Key
In summary, be patient – reading is not something you can or should force on your son.  Keep trying to find something, anything, he can relate to and start from there.
Check out our blogs for more ideas and tips.
Get boys reading in the digital age
Why write? Tips for reluctant writers
Brought to you by Tanya Grambower