"A good book for a boy is one he wants to read." – James Moloney
There is a lack of resources that address how boys learn and what they require from their literacy education.  Literacy for Boys is addressing those well-documented issues and the broader concern of how poor performance in literacy can have negative knock-on effects in all aspects of a boy's life.

Boys need literacy skills – not just for school but for life
Numerous studies show that there is a link between a lack of literacy confidence and low self-esteem. Literacy skills are also not limited to the English class. They are required in every school lesson and in all parts of life.

Boys' Literacy Skills are recognized as a major concern
It is well documented that boys trail girls in literacy. This is not an Australian phenomenon but a major concern amongst global educators. Many studies have been conducted highlighting this issue and have put forward ideas as to why.

The research is hard to ignore
It starts from an early age. Boys are more developmentally vulnerable than girls at school entry. Almost double the amount of boys than girls are considered vulnerable in the area of language and cognitive skills.
Introducing Literacy for Boys:
A truly unique learning program for boys.
Targeted: The program is specifically aimed at boys, on topics they like and delivered in a way they love and learn best.
Tailored: Programs are age-specific, and focused on the core areas of literacy: comprehension, grammar, spelling and punctuation.
Effective: Interesting and engaging topics combined with a delivery mode that supports the way a boy learns in order to generate excellent learning outcomes. 
Fun: A multitude of interesting and fun topics to choose from. No matter what your boy is interested in.
Comprehensive: Developed by professional educators and curriculum aligned, with more than 1000 learning activities specifically aimed at boys. 
Get Your Free Information Pack
Your information will be used to send you the information pack, and subscribe you to our newsletter in accordance with our Privacy Policy. We will only send you relevant marketing information and will never sell your information to any third parties. You may unsubscribe at any time.
Literacy For Boys operates on an engagement model which we call 'LFB'.    
L

earner specific –

F

un & engaging content –

B

asic skill focussed. 
Our belief is that unless boys are engaged with the material they will not learn.  Our 'LFB' model relies on and revolves around the successful integration of 3 core elements.  1).  Content which is targeted and relevant to the audience and will generate interest.  2).  A delivery mode that that draws the user in. 3). An education platform that can provide the learning outcomes by focussing on base skills: comprehension, spelling, grammar, and punctuation.
We have endeavoured to provide a wide range of learning activities. The exercises themselves have been designed to capture the boys' interest as they examine text, spelling and grammar and acquire skills in manipulating them. Our program responds to boys' needs holistically. There is not one tool that will help boys learn, there are many. LFB's structured program considers how boys learn, what they like, how they want to engage with their work. It involves parents in their learning and is done in a short, sharp and fun way.
Our goal at LFB is to grab the boys' interest with regards to their literacy learning. We do this by creating activities on topics they enjoy.
Our program includes topics such as:
Soccer
Rugby
Dirt bikes
Gaming
Robotics
Super cars
Killer animals
Ghosts
Secret agent
Zombies
Extreme sports
Sharks
Testimonials
Don't take our word for it. This is what some of our customers say:
"I have trialled Literacy For Boys with groups of boys. To my delight, they have completed activities and then raced to the shelves to learn more about the Bermuda Triangle, Historical War Weapons, desert animals and various other topics. This is every teachers dream!"
– S Cavanagh, School Librarian
"Our twin boys started the Literacy For Boys program. Both have struggled with English and don't enjoy reading. What I like about Literacy For Boys is that our sons are engaged and interested in the variety of topics."
– Colin, Father of 12 year old twins
"Literacy For Boys is a fun learning program. I have enjoyed this. In Literacy For Boys you can always choose which topic you want to do, and have fun while doing it. I recommend it for every boy."
– Nick, User (Age 8)
Proudly supported by: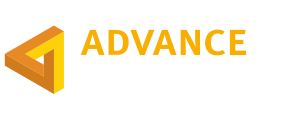 Switch on your boy's interest in reading
Literacy For Boys understand that getting boys interested in doing their literacy homework can be tough. It is especially different when a boy cannot relate to, or is not interested in the activities.
There are many outstanding online learning platforms, yet rarely are they focused on boys, their specific interests and how they learn.
Literacy For Boys offer a tailored, boy-centric literacy program for boys in Year 3 to Year 9 that features short, sharp, 30-minute activities designed to keep your son busy for a full school year.
To learn more about, and to sign up for a free 30-day trial of Literacy For Boys, select a course below: