5 Tips to Fine Tune NAPLAN Preparation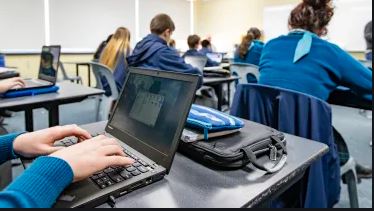 Covid-19 meant that NAPLAN was cancelled last year for students in grades 3, 5, 7 and 9.  The NAPLAN debate is always re-invigorated at this time every year. However, this standardised testing with a national benchmark, gives educators and parents a view into how an individual student is performing amongst their peers (particularly after a disruptive scholastic year).
When is NAPLAN? All Australian students in years 3, 5, 7 and 9 are required to sit four separate tests over a three day period between May 11 to 21.
Overall, parents and teachers should make certain that kids don't stress about NAPLAN. Preparation is part of this process and we offer 5 Tips.
1)  Know what to expect
As a tutor, I hear from parents that they want strategies to help their children approach the tests.  Getting kids acquainted with the type of questions and format is the best method to relieve – not create – anxiety.  Past NAPLAN papers: https://www.acara.edu.au/assessment/naplan/naplan-2012-2016-test-papers(note that ACARA does not provide access to past NAPLAN papers published after 2016). 
** Although NAPLAN is online this year, these papers are good examples to practice test format.
2)  Plan how to use the test time
A common struggle for many students is running out of time in the test!  To avoid this, encourage them to look at each component of the test and work out how much time for each section.  (This is a bit tricky for younger students so try setting the oven timer at the halfway mark to give them an idea.)
Chat with your child about their strategy for if they get stuck on a certain question.  Encourage them to move on and revisit it at the end.
3)  Practice brainstorming tactics for the writing topics
The writing section of NAPLAN asks students to write an informative, narrative or persuasive piece of writing.  They have to respond to an unseen piece of text or image – many kids struggle with this!
To help improve your child's writing skills, spend some time with them brainstorming writing topics in response to a practice question.
4)  Emphasise the process, not the results
Shift the focus from the results of NAPLAN, to the process.  It is an opportunity to improve their ability at taking tests, to learn how to approach and deal with test anxiety, and it's a chance to list their strengths and work on areas that need improving.
5)  Be positive and offer perspective
If your child comes home from the first day of NAPLAN and feels like they have 'failed', be encouraging and try and move their focus to the future. Ask them what can they do differently for the next day of NAPLAN to improve.  Focus on what they can change, rather than what has happened.
 
It's also important to help them gain perspective. NAPLAN is not pass or fail. It is not high-stakes testing.  Even if they don't do well, explore with them what's the worst that can happen? Let them know that all answers, right or wrong, are valuable as the results will help form the school's ongoing approach to teaching. 
Lastly, we want our young people to obtain strong skills in literacy and numeracy, and to have effective self-management skills to do their best under pressure and time constraints.
Contact us
Looking for a new literacy program for your class or school? Students from Year 3 to 9 wanting extra practice with their comprehension, spelling, grammar and punctuation can enrol in our program. Literacy for Boys.
Want a literacy program that you can use at home?  Here is feedback from one of our parents:
"Your website is wonderful.  I am so glad that I discovered it.  Our two boys love the topics." (Amelia)
Feel free to contact us info@literacyforboys.com.au to enrol for a FREE 2-week trial.
Check out our blogs for more ideas and tips.
Helping boys close the reading gap
Comprehende? Helping kids 'get it': 6 Reading strategies for Teachers and Parents
Noticed gaps in your child's learning since remote learning? We offer the solution
Boys don't read enough: changing the non-reading mindset
How LFB is gaining real results in improving literacy
Boys Love LFB – Here's what they have to say!
Get boys reading in the digital age
Why write? Tips for reluctant writers
Brought to you by Tanya Grambower