2020/21 Reading Challenge for Kids and Teens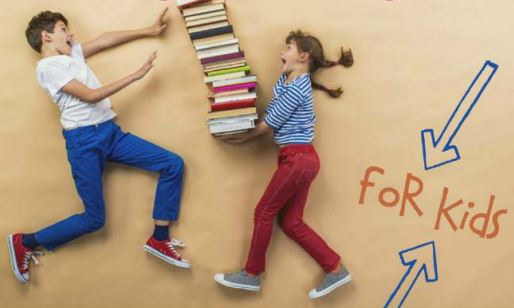 Dear Teachers and Parents, do any of these scenarios sound familiar?
Your 13 year old only wants to read fantasy. If you see another book cover with a dragon on it, you're going to hide it!
You see all the reading challenge posts popping up, but your kids don't enjoy reading ……….you feel like a reading challenge will never happen.
Your fourth-grade class (insert any year level here!) is doing so well with their new reading and comprehension skills! But how to encourage them to build that critical reading fluency across a wide variety of books?
You want to challenge your middle/upper school students to read broadly, but how to go about that?
Your teenager is into sports. Why read?
Your family loves audiobooks, but you'd like to try to diversify your read alouds a bit. Historical fiction is great, but what about listening to a nonfiction title?
If any of these resonate with you, then check out our ideas and free printables where we promote quality literature for kids and teens.
Remember that All Books Count!
Graphic novels, picture books, easy readers, read alouds, audiobooks, short books, long books, old books, new books, …. Our one rule is "no double dipping!"
Get your reluctant readers excited to pickup a book or checkout a different genre with these fun activities and printables!
# Monster Reading Challenge (younger readers)
Click  here for the Monster Reading Challenge  – with BONUS bookmarks!  A good one for kids to colour as they go.
# Going Pro Challenge for 2020/21 
Reading Challenge 2020/21 Free Printable – Want to expand your reading for this year and next? See Older readers Reading Challenge for suggestions of different types of books.
# Grand Slam Books for Teen Boys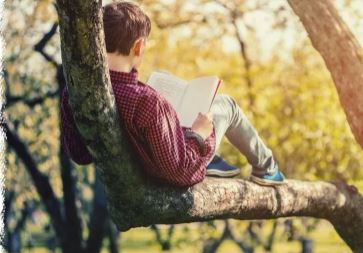 I'm a mum of a sports-mad teen boy and I tutor other boys who fit this description – it's hard to get the ball out of their hands and replace it with a book!  Fortunately, many young adult authors are now writing teen books that rank high in guy appeal. Here is a link to some of the most popular young adult books for teen boys.  (I've read many of the Top 10 and LOVED them – I can see their appeal to teens.)
# 35+ Books for Teen Readers who are reluctant
We did the groundwork in sourcing books for readers in the 11+ age group.  We've got the 'reluctant readers' and book 'haters' covered here!  Click here
(TIP:  Have a few books available, so if one doesn't captivate his attention, he can switch to another title.)
# Reward Certificate
Certificate of Reading Achievement – a reward for your young person for their dedicated reading effort!
# Reading Online 
Getting boys interested in reading is my passion.  As a teacher, tutor and mum it was difficult to find engaging content.   So with this in mind, I developed Literacy for Boys – full of topics that boys love!
There are many online learning platforms.  Rarely are they focused on boys, their specific interests and how they learn.  Boys learn differently.  There is substantial research to support the learning difficulties boys encounter with literacy. Therefore, a tailored approach to literacy education is required.
Contact us
Looking for a new literacy program to boost student success in literacy? Students from Year 3 to 9 wanting extra practice with their comprehension, spelling, grammar and punctuation can enrol in our program Literacy for Boys.
Want a literacy program that you can use at home?  Here is feedback from one of our parents:
"Your website is wonderful.  I am so glad that I discovered it.  Our two boys love the topics." (Amelia)
Feel free to contact us info@literacyforboys.com.au to enrol for a FREE 2-week trial.
Check out our blogs for more ideas and tips.
Helping boys close the reading gap
Comprehende? Helping kids 'get it': 6 Reading strategies for Teachers and Parents
Noticed gaps in your child's learning since remote learning? We offer the solution
Boys don't read enough: changing the non-reading mindset
How LFB is gaining real results in improving literacy
Boys Love LFB – Here's what they have to say!
Get boys reading in the digital age
Why write? Tips for reluctant writers
Brought to you by Tanya Grambower