Read to Succeed: Strategies to encourage and develop lifelong readers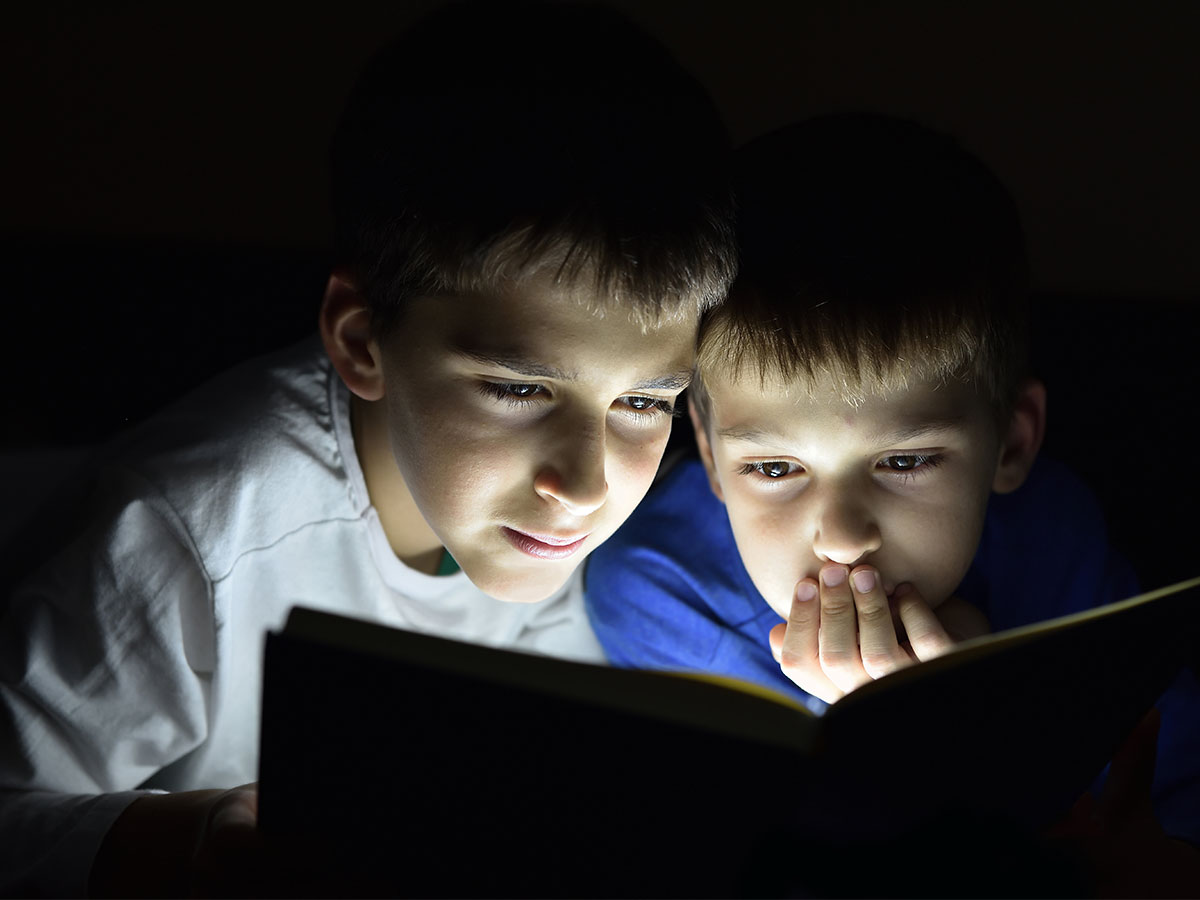 As an adult, do you read?  Myself – I can't imagine a day without reading in it.  I can say that I'm a better teacher because I read.  I talk to my students about what they read, I read their assigned novels so that I can help them with their responses ~ especially those (mostly boys) who don't enjoy reading.
The young adult author John Green says, "Reading forces you to be quiet in a world that no longer makes a place for that." (2011)
With the pressures of lockdowns, home schooling, screentime and competition with devices, can we teach lifelong reading habits to our kids? Yes!  But where to start?
Most adults don't read and we can say that daily demands prevent us from picking up a book.  Work commitments, children at home and tiredness all limit our time that's free for reading.  And if we do find some availability for reading, there's guilt – we should be helping with homework/cleaning/spending time with partners/preparing for the next day.
My friend Trine sums it up well, "Parenting is the biggest block to spare time – there's not enough time or energy to read.  I'm out of the habit of reading.  Plus there's the competing distraction of social media – if you have a spare half an hour I'm on Facebook or Insta.  I rarely pick up a book anymore!"
If you ask students, they say they don't have time to read either.  The reluctant readers are even less inclined to read – if at all.  This guide is for ALL readers: the reluctant, the casual and the avid readers (& adults too!).
Read in bursts
Enforcing 30 minutes of uninterrupted reading time can be impossible for many kids ~ they just might not have that reading 'stamina',  motivation or time (with after-school commitments).
"I have footy practice and homework."    "There's netball training and then homework."
Taking an all-or-nothing attitude, many kids feel that if they don't have 30 or minutes spare, they won't read at all.  So offer them the chance to read here and there: for example, on the way to practice or a few minutes before bed.  The goal here is for kids is to build on a daily reading habit around time management.  Identify 'pockets' of time for when they can read.
Read pages not books
Consider this: the average number of words per book is around 64 000 words. In general, there are about 250–300 words per page. So that would make the average book somewhere around 213 pages. If you set your child's reading habit to read 10 pages per day, they would read 17 physical books in one year.
Always have a book on deck
This one is easy peasy: Always know what your next book is going to be and have it ready to go.
This may seem like a small thing, but if your student/child is a reluctant reader then not having a book ready will kill that momentum for a steady reading habit.  There is also decision fatigue for many children – another barrier to regular reading.
TRICK and TIP:  On starting a new book, get your child to place a sticky note on a random page about two-thirds of the way through.  This is their prompt to have their next book on deck.  And this ties in with our next suggestion….
Schedule a library online order/visit
In the current age of ebooks, online reading, audiobooks many of us probably forget the library.  Yet libraries are an amazing resource in building a lasting reading habit for our children.  We suggest that you schedule a time and order books online or make a personal visit to your library.   Below are just three ways in which libraries can build a lasting reading habit:
a) You can read new books for free! Buying new books that you child may or may not read is a major obstacle to building a reading habit.  Many libraries allow you to order new books via their app.  This works well as you can order new books for your son/daughter from your home.
b) Discovering new (old) books  With the appeal of the latest books, don't forget to uncover older, more timeless books.
c) Librarians are awesome!  These people are worth their weight in gold!  They are both book experts and book lovers.  Talk to the librarian about your child's interests and they will offer recommendations.
Book summaries are great (we  don't consider them cheating!)
One of the biggest hurdles to reading books is that many kids think that they should read books, even if they don't enjoy them.  Worse, they think that they must finish it.  Quitting a book might feel wrong.
We need to avoid getting into a bad book in the first place!  Better, more satisfying books are going to build stronger reading habits.   Our aim as teachers and parents is to ensure a high 'hit rate' for the books that we give our kids.  So screen them first via book summaries. There are websites and apps that give concise summaries of popular books and constantly update their library.  Click here for paid and free versions: Book summary insights
Another option to get a quick overview of a book is to use podcast interviews with the author.  Instead of wasting hours reading through a book, a student can dip into a 20 minute podcast interview to see whether the book sounds like it will be enjoyable.  An extra plus is that the child can hear the author's thoughts, which might prompt them to try the book.
Have sticky notes on hand
When working with students, I find that if they have a pencil and sticky notes, they tend to be more engaged with the book, which in turn leads to a more enjoyable reading experience.  This works well with readers of all ages.  Here are some tips that I offer my own kids and English students:
Any quotes that might be useful, write a "Q" on the sticky note or in pencil in the book.
If there is a good concept or theme, jot these down on the sticky note and attach to the page.
Important, key ideas get their own stars, either in the margin or on sticky note.
Older readers should be encouraged to challenge and debate ideas within a book as much as possible. Note these down as you read.
The overall benefit is to make the whole reading experience not only more engaging, but having these simple notes makes it easy for students to skim back through a book to find quotes, themes, character descriptions, arguments etc.  Kids can literally flip back through the book in a matter of seconds to find information!
We hope that these ideas help your students and children to build capacity for a lifetime of reading.
Check out our blogs for more ideas and tips.
Steps to Successfully Support Disengaged Learners
See us featured in The Educator Australia magazine
Research confirms that early reading boosts literacy
Boys Love LFB – Here's what they have to say!
Get boys reading in the digital age
Why write? Tips for reluctant writers
Brought to you by Tanya Grambower