Research confirms that early reading boosts literacy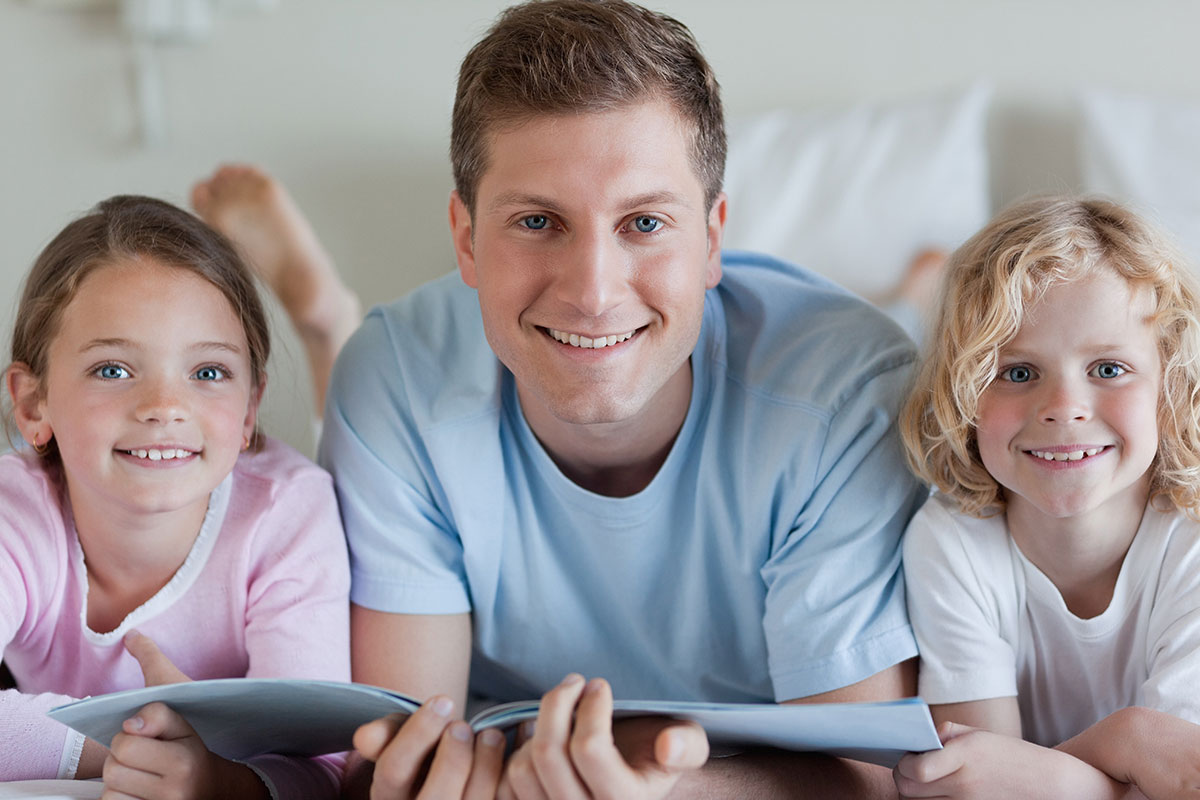 It's undeniable that a child's reading skills are important to their success in school, work, and life in general. And it is very possible to help ensure your child's success by reading to them starting at a very early age. 
A recent report released by the Victorian Government examines the effect of parental reading to children early in life on the child's own reading and other cognitive skills.  We've listed 5 key findings from the report.
1)   Reading can have direct causal effect on achievement – by almost 12 months!
Reading to children at age 4-5 every day has a significant positive effect on their reading
skills and cognitive skills (i.e., language and literacy, numeracy and cognition) later in life.
---
 Reading to them 6-7 days per week has the same effect as being almost 12 months
older.
---
2) Early Reading has a direct impact on vocabulary and comprehension
Children who are read to more frequently at an early age enter school with larger vocabularies and more advanced comprehension skills. (Mol & Bus, 2011)
The role of parental involvement cannot be underestimated!  Studies have found a positive association between parents reading to their children and the child's subsequent reading skills, language skills and cognitive development.
3)   Frequency of reading, not family background, boosts cognitive skills
The study revealed that differences in reading and cognitive skills are not related to the child's family
background or home environment but are the direct result of how frequently they have been read to prior to starting school.
4)   Kids do better on tests such as NAPLAN
Figure 1 shows the results of boys at age 8-9, as measured by NAPLAN reading tests.  Boys who are read to more frequently are also more likely to score high on the NAPLAN reading test.
5)   Storybooks are valuable and linked to reading success
Research has found that reading storybooks to children is one of the most important activities for
developing the knowledge required for eventual success in reading. Reading to pre-schoolers has been found to be related to language growth, emergent literacy and reading achievement. (Bus et al., 1995). In addition, reading to children also stimulates them to read books themselves and further develop their cognitive skills (Canoy et al.,2006).  
Reading storybooks spark your child's imagination and stimulates their curiosity.  They help to develop your child's brain, ability to focus, concentration and communication skills.
Access the full report here: Reading to Young Children: A Head Start in Life by Victorian Department of Education
Overall Message ~
The most effective period for cognitive skill investment by parents is early on in the life of their children (Cunha et al., 2006).   Developing early literacy skills makes it easier for children to learn to read. Children who enter school with these skills have an advantage that carries with them throughout their school years. Reading is an essential skill for success in school and later in life.
Literacy for Boys and Literacy for Kids recognizes the many benefits of early reading. Our resources and programs are helping kids all over Australia learn to improve their literacy skills!
Check out our blogs for more ideas and tips.
Boys Love LFB – Here's what they have to say!
Get boys reading in the digital age
Why write? Tips for reluctant writers
Brought to you by Tanya Grambower