eLearning tools have exploded, they save teachers' time and engage students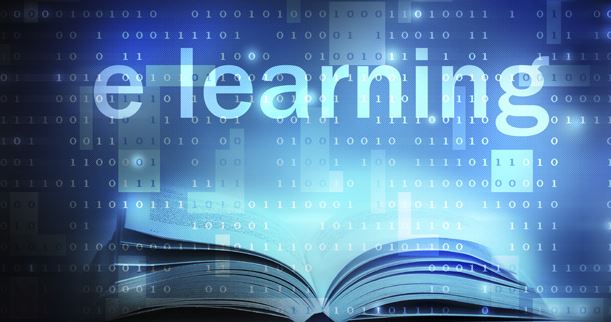 eLearning tools have surged recently, especially due to the pandemic. They may seem daunting but when utilized properly, they can streamline teaching tasks, put the focus on teaching kids and make learning at home easier.
Classroom teachers are under increased pressure to measure and report on their students' progress with various checkpoints, while also delivering engaging and relevant lessons to help their students achieve these checkpoints.  And then add the challenges of remote learning.
Parents are also feeling stressed as they supervise hours of online learning and set independent work, as they simultaneously juggle their work demands.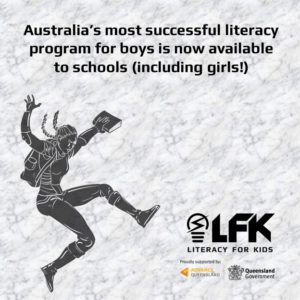 The good news for schools
The good news is that many of the online tools schools are utilising can save teachers from routine work such as collating and reporting on grades, allowing them to focus on more student learning.
Pam, Principal of Darlington State School, says,  "We have our boys currently using the Literacy for Boys program. All were reluctant readers. Now all the boys love reading, and one wanted to come to school on a public holiday so he could continue with the program. Another boy was very disappointed on a day when reading groups were cancelled, he wanted to keep reading."  Pam says that because the boys are so engaged with the program, it saves time for her teachers in planning literacy work.  Literacy tasks are automatically marked and feedback is instantaneous for learners.  The school is in their third year of subscribing to the platform and now utilise Literacy for Kids. Pam told us, "I overheard a conversation between 2 girls, both saying they wished there was a Literacy for Girls program."
Online time savers
Auto-marked multiple-choice and short-answer quizzes are not just assessment tools, but allow feedback so teachers know they are addressing their students' weaknesses, rather than repeating what students already know.
Tanya, the founder of Literacy for Boys and more recently, Literacy for Kids, designed a learning platform that serves as a central repository for quizzes, reading materials, and comprehensive, in-class insights for both classrooms and schools.
"We have worked closely with teachers to develop a state-of-the-art reporting tool.  School administrators and teachers can closely monitor student achievement, percentage grades, on-task learning and quiz results via a slick interface on the Teacher Dashboard. Our program is also rated highly for users with disabilities," says Tanya.
"We are also excited to launch our writing feature for teachers and students, whereby students' writing can be peer-reviewed or set by teachers.  Discussion forums, online calendar function, wikis and news sections are also options for older students."
Parents: a click online saves time (& stress!)
"Online learning is so stressful!" is a common comment that we hear from both fellow parenting friends and in the emails that we receive weekly.  Repeated school interruptions mean that parents have become substitute educators.  Plus parents worry that their children are falling behind. 
We can reassure parents that eLearning tools can aid in keeping students on track with their studies and educational growth.  Simone's feedback really warms our heart: 
"Just want to say that is such great news you have been able to expand the program for girls as well. My boys are loving the program. We are in Sydney so have been using Literacy for Boys to supplement the work coming home from school during remote learning and also as catchup now they have returned to school. As a busy working mum, I can see his progress and scores from the Learner Dashboard."
Many parents say they are worried about their children's futures and learning gaps.  But they can reach into a tech toolbox to utilise programs where parents can check grades, completed tasks and get alerts on student activity.  Reach out to us to trial our educational resources.
We are incredibly passionate about improving kids' literacy – research consistently supports the fact that confident readers achieve more highly than disengaged learners.  If you are wanting a resource that can boost your child's literacy leading into 2022, please visit Literacy for Boys or Literacy for Kids
Check out our recent appearance on Channel 7 News ~
Parents ~ sign up for a free 30-day trial and improve your son's literacy for the upcoming school year!  
As an educator, do you want more from your literacy program?  Contact us for a 30-day free trial in your school or classroom.  Sign up for our newsletter and get FREE Comprehension Worksheets for Years 3 to 9.

Check out our blogs for more ideas and tips.
Steps to Successfully Support Disengaged Learners
See us featured in The Educator Australia magazine
Research confirms that early reading boosts literacy
Boys Love LFB – Here's what they have to say!
Get boys reading in the digital age
Why write? Tips for reluctant writers
Brought to you by Tanya Grambower