Book Week – It's more than the dreaded costume!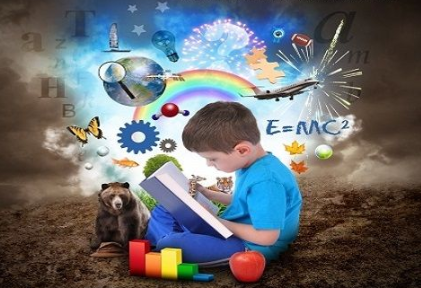 Children's Book Week in Australia is held in August every year.  While organising a costume can be a trial for parents, it is a week that books and reading are celebrated.  Supporting the activities during Book Week shows your positive attitude and helps to promote book enjoyment in your son.  Use this week to 'get in character' with your son and embrace the fun. But don't limit it to just one week, here are some easy tips for getting a book into your son's hands regularly!
Boys need their own stuff
Building a collection of books is really important.  An ownership of books means an ownership of reading.  But it shouldn't add stress on the family budget either.
A boy's collection of fiction, non-fiction, comics and magazines should be his own.  His books should be a mixture of favourite ones that he has read and re-read and ones that he's swapped with others.  A boy's books should reflect a part of himself, just like his Lego creation, cricket bat or footy.  
I quote from Ron Jobe  (Professor of Language and Literacy Education) and Mary Dayton-Sakari (authors of Reluctant Readers), "Choice isn't just about picking a book. Choice is about allowing reluctant readers to retain ownership of, and to take responsibility for, the processes in which they are engaged and the topics they care about. Putting choice into their hands allows reluctant readers to feel the power and control over reading that all good readers feel."
Interests can change quickly for boys so utilise the library for rotating books/authors.  Have you thought of a magazine subscription?  Swap books with your son's friends – particularly useful if someone owns a whole series.  Message the school librarian – they are a wealth of knowledge of new books, new series and books that appeal to different tastes.
Lots of visible books
My advice is to ensure that books are visible.  There must be books on his shelf and books in the house.  Try to get books for his age group and interests.  That book that he was given 2 years ago that seemed too hard?  Show it to him again.  He needs to find books without having to make a special effort or trip away from the house – especially as our lives get busier.
A time to read
If you have made books accessible to your son, he now needs a time to read.  In order to find time, as parents you must make time.  It  must be regular, encouraged and managed.   Once our children learn to read on their own, we can sigh in relief at getting back that 15 minutes of freedom.  But there are ways to get that reading pleasure back.   Read aloud but without the need for asking questions after each chapter. Give kids time to read.  Ask nothing of them in return.
Parents and the home setting are potent forces in engaging boys with books – use Book Week as an excuse to revitalise reading!
Check out our blogs for more ideas and tips.
Five Tips to Helping Boys with Comprehension
Why Write?  Tips for Reluctant Writers
UNREAL Reading poster – FREE for new subscribers!
Boys Love LFB – Here's what they have to say!
Get boys reading in the digital age
Why write? Tips for reluctant writers
Brought to you by Tanya Grambower