Why Write? Tips for reluctant writers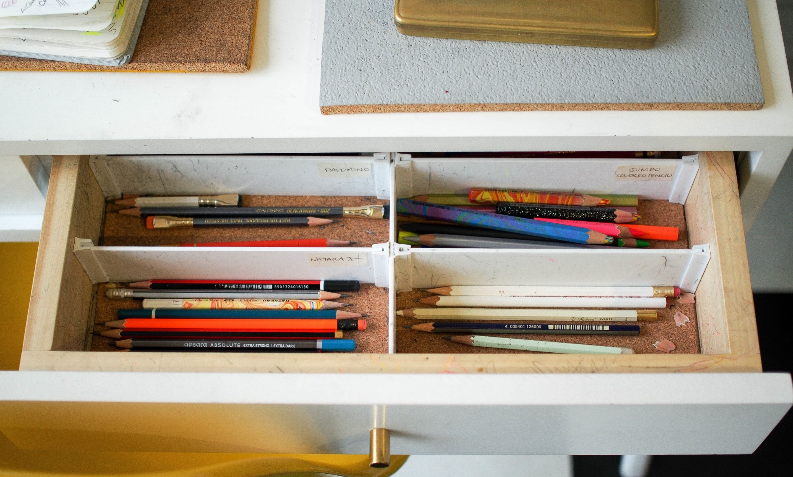 Why write when so many forces in the world seem hurled against writing?  Tech such as ChatGPT makes it seem like we don't need to bother.  Writing is back-breaking, mind-breaking work.  Kids (boys especially!) might ask: What's the point?  Here's why…….
Writing can teach you to think
There's jumble and unconscious rumble in our minds most of the time.  Our kids (and us) live in a stream of information, and most of that stream doesn't really go anywhere.  Use this example with students:  writing can help them to discipline (or train) their mind the same way that a workout disciplines the body.  Writing can help them to reason and to give reasons.
Starting a story takes guts
Kids can verbally tell you a story, often chatting for many minutes. But as soon as paper and pencil are produced……. it becomes a ghost-white page that haunts them.  Basically, starting takes guts.  Look at writing a story like football or netball or tennis – throw yourself into the game, all out, head down and body on the line to face the opposition.  They need to just start.
Using ChatGPT as a Creative Writing Partner
This form of tech can assist students with essay writing by providing grammar, structure and clarity feedback. For instance, ChatGPT can suggest different sentence structures, provide synonyms for repetitive words and offer insights on better organizing the essay. You can use this resource to generate ideas but students should be aware that schools utilize writing detection tools to pick up whether AI writing tools such as ChatGPT have been used in students' submissions.
Connect Writing with Food: fun Hamburger and Oreo
a) The Hamburger paragraph – this will appeal to all kids!  My students really like this one – it helps to clarify ideas. Download here
b)  Introduce the OREO graphic organiser for persuasive writing.  This cleverly uses the popular biscuit to help them remember the structural order of the paragraph: Opinion, Reason, Example. Opinion. Download here.
Do it everyday – tips for parents at home
Writing for students can be daunting and overwhelming.  So, make writing a regular encounter for them –  fill in information on the family calendar, write lists, write a letter to Grandma, a note of thanks, write jokes on bits of paper, use a shoe box as a letterbox.
Here are some more inspiring ideas to get writing:
For younger classes, make them a Story Box – fill it with action heroes, dinosaurs, cars, pictures of sports/sportspeople, something from nature or anything that is special to them.  
This is fun!  Check out this online Sentence Starter This will deliberately help your students to move past their fear of coming up with ideas. Teachers can cast this to the whiteboard and have fun with the class.
Use Comic Strips (free templates can be downloaded and printed).  A comic strip can be useful for planning out a child's ideas for a story.
---
Want your students to finish strong in their literacy?  Want more from your literacy program?  Contact us for a 30-day free trial in your school or classroom.  New schools receive this terrific Teaching Resource: 51 Writing Prompts.  These are a complete hit with our schools and you will not be disappointed with these image-rich, kid-centred Writing Prompts that will enthuse your writers.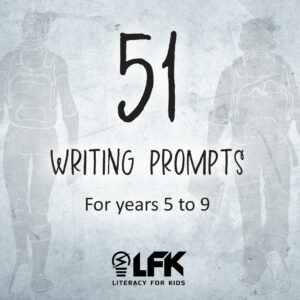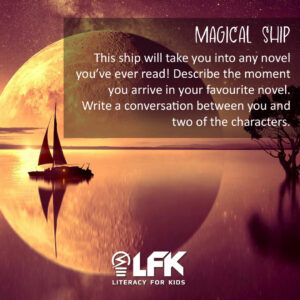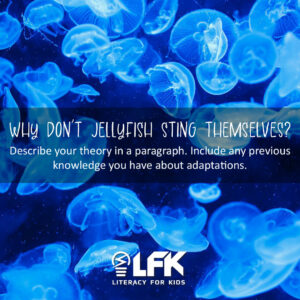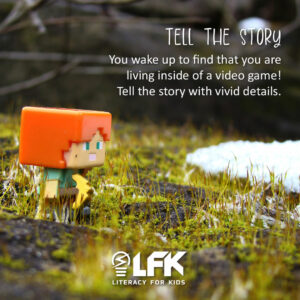 Check out our blogs for more ideas and tips.
7 Parent friendly tips for comprehension
Get boys reading in the digital age
What to do when your son hates reading – 6 top tips
Brought to you by Tanya Grambower