Why it matters whether our kids like school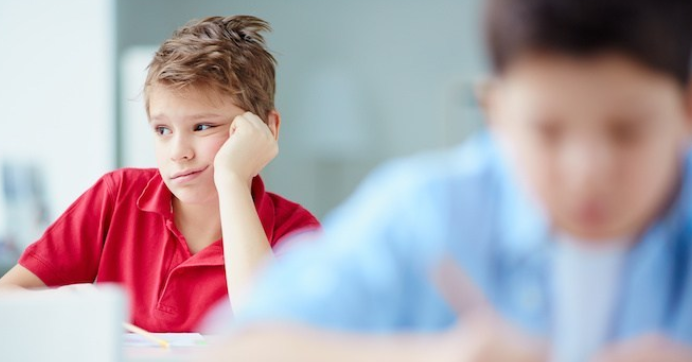 "School SUX!"  It's something that we've all heard and possibly felt when we were at school.
It's a fairly common comment that both parents and teachers might be tempted to dismiss. After all, school is good for you! Like broccoli and carrots. It is something you have to have, whether you like it or not.
But does the intrinsic "good" and compulsory nature of school education mean we should ignore students who say they don't like it? Or that we shouldn't try to make it more palatable?
Feeling positive about school is connected to higher attendance, better classroom engagement and higher achievement.  Let's look at results from a  recent study about teacher connection being an important key to kids liking school.
Research
Researchers surveyed over 1000 students in Years 7-10 across three Queensland high schools, all of which had low retention rates and high rates of suspension. 
They found most of the two-thirds of students who said they liked school (66.5 per cent) also reported having a good relationship with their teachers.

Over 70 per cent of students who said they disliked school had received detention over the past year and were more likely to experience conflict with teaching staff. 
The study, led by the Queensland University of Technology (QUT), identified 'stark differences' between what influenced students to like or dislike school. 
A major factor included whether or not teachers made an effort to build rapport and trust and offered individualised support.
Most interestingly, the survey found students with negative attitudes toward school were more likely to form during transition periods.
Older students, for example, most commonly said they began to dislike school between grades 7 to 8.
For Year 7 school dislikers, negative attitudes developed during the later years of primary school. 
"Our findings suggest that school disliking increases over time and, like out-of-school suspensions and exclusions may peak in Grade 9," the study said.
What can Schools do?
Relationships between teachers and students can be improved.  More targeted interventions are needed during earlier periods of change to encourage positive teacher-student relationships. A simple start would be for school leaders to implement student-driven school change to address issues from the perspective of all students, but especially those who say they least want to be there.
What can Parents do?
Students don't have to love everything about school.  Even those who like school will dislike aspects of it: subjects they aren't good at, having to get up early, lack of tuckshop options, and so on.
But, for some students, dislike for school can become pervasive – they dislike almost everything about it.
Some of these students may drop out of school, which has serious implications for their future job prospects, financial security and quality of life. So, yes, it matters a great deal if students don't like school and it's important to know why, so we can do something about it.  If a child is reluctant to go to school, please visit this article , published by the Australian Parenting website.
Looking for a program to engage and further improve your learners' literacy levels?
Literacy for Boys and Literacy for Kids have been adopted in over 50 schools around Australia, NZ, and the Asia Pacific.  Contact us for a FREE trial in your school.  See for yourself how our engaging programs are boosting literacy levels in the next generation!

Check out our blogs for more ideas and tips.
Super skills of Reading: How to help your child become a better reader
Steps to Successfully Support Disengaged Learners
See us featured in The Educator Australia magazine
Research confirms that early reading boosts literacy
Boys Love LFB – Here's what they have to say!
Get boys reading in the digital age
Why write? Tips for reluctant writers
Brought to you by Tanya Grambower