6 Strategies to Get Kids Reading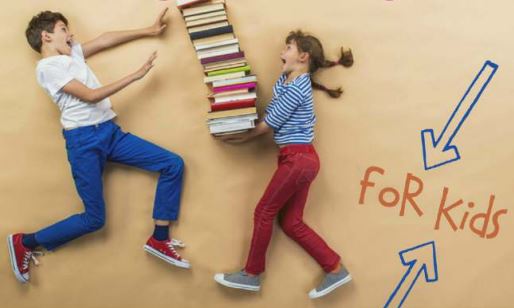 This generation are growing up with smartphones and tablets in their hands – they are skillful swipers, proficient pinchers and talented texters.  Yet….. what does this mean for literacy?  How can we ensure that our children become literate in the midst of technology?
The road to literacy has never been smooth sailing, but now there is the added challenge of digital distractions. I have spent 25 years watching kids chipping away at this reading thing.  As a teacher, tutor and mum I have seen firsthand how digital distractions have impacted reading.  Let me share with you, as educators and parents, how to make the most of both digital and traditional forms of reading, in order to make readers of our kids.
1)  Reading their way to improved literacy
Everyone knows the benefits of reading to children when they are young but what about when they are older?  Should I still read aloud to my 8 year old? 12 year old?  What if you don't feel comfortable reading aloud?  The ideas below (although electronic) replicate the reading aloud process, without the distracting/interactive features.  Here are some alternatives for when children grow that little older:
 Audiobooks ~ if your child has moved past the picture book stage, you can use sites like Audible to listen to a story but encourage them  to follow with the hard-copy book version.
Text-to-speech software ~ Try Natural Reader  which can convert almost any file (including ebooks and printed material) into spoken word.  It gives options for different languages, voices and accents. This type of software is a bonus for older children with dyslexia, when they have to research and read and might be struggling to cope.  And no, it's not that they are dodging literacy! This software still helps with literacy learning as they still look at the words.  It's a great support to assist their learning.
Story Box library ~ We can highly recommend this site.  It features an ever-growing library of books where children can view and hear quality picture books read by authors, illustrators, actors.  You can use it for something different at bedtime, as a read aloud model or shared-reading.  Subscriptions are $4.99 and it's a great idea for a gift subscription ($40/year).  Take a look here: Story Box Library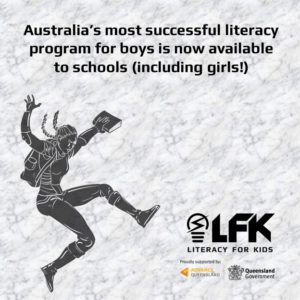 2)  The link between writing and reading
"Evidence-based research shows that there's a definite link between students being engaged with writing and positive literacy outcomes." (D Pierce, What is the Relationship Between Reading and Writing? TeachThought, Jan, 2018) Learning to write is a skill in progress and the more fun we inject into children's writing, the better writers and readers they will become.  Encourage older children to jot down notes by hand.  Reading and sharing books provide examples of good writing and remind your children of what good writers do.
3)  Pros and Cons of tech
 The debate about technology and children is a hot topic.  How can you ensure that your child's literacy learning is balanced with screen time?  (After all, our online resource supports literacy improvement via technology!) I promote the value of kids reading real books to parents and educators: it improves memory, encourages a love of reading, and also gives their eyes a break from blue-light screens.
Older age groups, especially teens, are tricky to manage.  Strive for screen-time being spent on high quality programs, apps and games.  Impose screen-free slots such as at the dinner table, before sleep, while studying.  I recently took on great advice from a dad who said that whenever he drove his kids to school he enforces no screen time ~ he tells them that he's not an uber driver! 
4)  The value of books in the home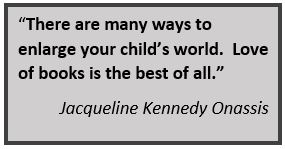 "Children who don't have books of their own perform significantly lower in reading tests, are nearly four times more likely to read below their accepted age standard, enjoy reading less and are less likely to read and are less confident readers!" (M, Evans et all, Books and Schooling in 27 nations, 2010)
Re-reading favourite books that children own and have access to will build readers.  Children who own a collection of books understand that reading is important plus it encourages them to read more (which improves comprehension and vocabulary – woohoo!).  I must mention that parents don't need to pay out big bucks ~ look at swapping books/series with other parents, purchase secondhand books, request books for gifts for your children, check out street library (the global trend of mini street libraries where books are free), join toppsta where you can win books to review for free.
5)  Reading skills
The debate about the best way to teach kids to read has existed for decades and leaves many parents (& educators) confused.  Can students learn to read via the 'whole language' approach, where they are immersed in high quality literature? Is phonics the better option?
Many children will struggle to learn to read without solid phonics instruction in the early primary years. Quality, engaging books offer an abundance of layered experiences that decoding books cannot.  Both approaches convey the super skills for reading.  When thinking about reading materials, consider that not all levelled readers are for everyone.  Child A might flourish from a phonics approach and it's best to get them reading decodable books.  Child B might really struggle with learning to read so a synthetic-phonics program can be the starting point.  Either way, foster a love of reading at home and make it success oriented.
6)  Finding the right books – for all ages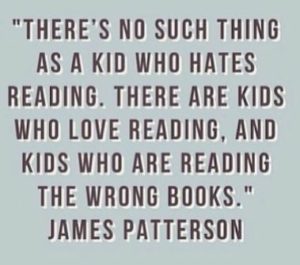 Reading fiction from different perspectives improves a reader's ability to understand what others are thinking and feeling ~ which is what we want for our children in forming healthy, worthwhile relationships.  Let children choose the books they want to read, with some guidance from you.  Try to match your child's reading ability with a book for independent reading. Use the '5 finger rule': After selecting a book, ask the child to read a page aloud. If they stumble over a word, hold up a finger.  Keep adding a finger for each word that they find difficult.  This easy strategy helps to guide you both in choosing a book that is not too difficult (leading to frustration and losing track of the plot).
Remember to develope reading resilience in your child – don't let them read and reread the same books.  They need a diet of different books in order to grow their literacy skills.
Reading, writing and understanding text is fundamental for success across every subject area.  We hope that you can incorporate some of these steps so that reading is something to look forward to. Keep in mind, that reading happens in its own time and when it does, it's magical!
If you want a resource to improve and expand your child's literacy, contact us for a 30-day free trial.
As an educator, do you want more from your literacy program?  Contact us for a 30-day free trial in your school or classroom.

Check out our blogs for more ideas and tips.
Steps to Successfully Support Disengaged Learners
See us featured in The Educator Australia magazine
Research confirms that early reading boosts literacy
Boys Love LFB – Here's what they have to say!
Get boys reading in the digital age
Why write? Tips for reluctant writers
Brought to you by Tanya Grambower